This release provides you with the ability to import more patient data, call logging, and tracking patient referrals between friends and families.
Data Imports:
Should you need to upload new client data from an external data source or update your database with information on hearing instruments for existing clients, the Import option allows you to do so.
Imports can now be run from the Client Explore.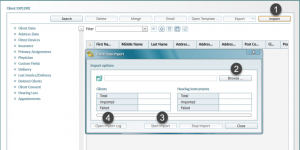 To initiate Import:
Use the Import button on the Client Explore Screen
Via Browse, select the data file to be imported
 On the Client Data Import dialogue, click Start Import
l View Import details in the respective tables
 When required, check for errors by employing the function Open Import Log
Import
Call Logging:
Client interaction outside of the typical in-person communication can be tracked with the new Call Logging feature.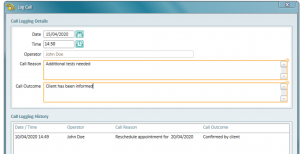 When activated call logging will record the following details:
Date: defaults to the current date (can be changed)
Time: defaults to the current time (can be changed)
Operator: the name of the logged-in user (cannot be changed)
Call Reason: a field where the user can enter the important details of the call
Call Outcome: a field where the user can enter the important details of the outcome of this call
Referrals from Friends and Family
As of Release 2.9, it is possible to track Client Referrals, such as Friends and Family.  To enable Friends and Family referral processing, from Configuration > System > Referral Sources, in the Edit Referral Source dialog window, select the following Usage Areas:
Use in Create (Edit) Client dialog
Reference existing client
You can read more about the 2.9 release here: Strato What's New 6.09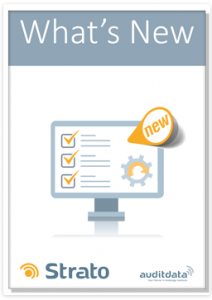 When is it released?
Strato will be updated on June 21st at 09:00 GMT+1 (Denmark) – 08:00 GMT (UK). Downtime is expected to be a maximum of 6 hours.
When next logging into Strato after that you will automatically be prompted to update your Strato installation. Please press Yes to proceed.