Based on many requests from the market concerning management of suppliers, stock and consignment stock from within Strato, we have developed a new Strato Stock Handling module.
The new Stock Handling module is an add-on module that is fully integrated with the rest of Strato. It will be activated in your Strato license on Tuesday, 10 February, as a FREE trial version, ready for you to try out immediately and until 10 March. Please contact Strato sales, if you want to know more about pricing.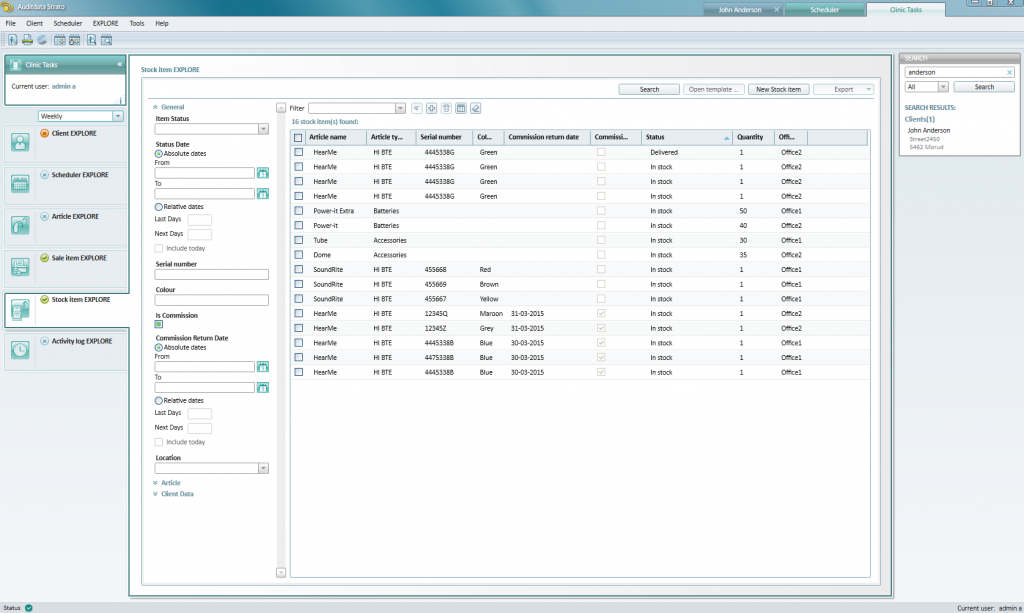 With the Strato Stock Handling Module, you can….
Add suppliers and their data to Strato
Define articles that you will be supplying to your clients
Handle your stock of hearing aids – sell, deliver or lend them to clients
Handle stock for multiple locations
Keep track of any consignment stock that is supplied to you by the HI manufacturers
Please see this Strato Stock module flyer for more information. We have also created a short manual to get started with Strato: Strato Stock Handling Module – Getting Started.