With this release version 2.3.2, Strato is now fully compliant with the GDPR regulation and privacy for everyone within EU. 
Strato functionality complies with all the key GDPR concepts:
Right to Access – clients are entitled to obtain information on the use of their data and the purpose of its use
Right to be forgotten – clients can request for their personal data to be erased
Data Portability – clients can request for their personal data to be transferred to them in a structured, commonly used and machine-readable format
Privacy by Design – Strato is designed and built so data is inherently protected
You can read more on GDPR by visiting eugdpr.org
Strato is upgraded with several new features:
The new Strato version 2.3.2 will be NOAH 4.9 compatible and Strato will automatically update NOAH to v. 4.9 when installing or updating Strato. GDPR related permissions you will find in one place, and Strato also provides you with an easy way to collect client's consent which you may require to process or transfer their data:
NOAH Compliance
GDPR Overview
GDPR Permissions
Managing Client Consent
Exporting Client Data
Client Data Reports
Erasing Clients
Erasing Users
User Data Report
Exporting User Data
… and other improvement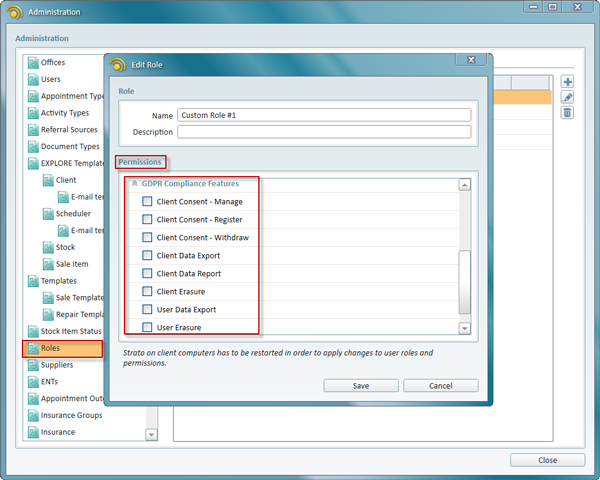 You can read more about the 2.3.2 release here: Strato What's New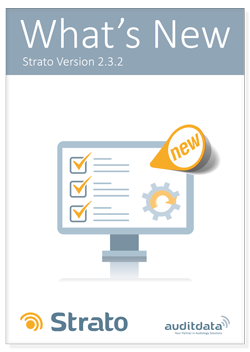 When is it released?
Strato will be updated on May 22nd at 20:00 GMT+1 (Denmark) – 19:00 GMT (UK). Downtime is expected to be a maximum of 6 hours.
When logging into Strato on May 23rd users will automatically be prompted to update their Strato installation.