Strato users will experience an improved version of Office handling and a clever use of Activity Types in the new Strato 1.10 release.
Improved Office handling
When you log into the new Strato 1.10, you will find that the office location now defaults to the one you were actively using the last time you were logged in.
If you should need to change the overall office location, it is easily done via the quick dropdown menu. As such, you do no longer need to enter the office location for each subsequent task and appointment – unless you want to, of course.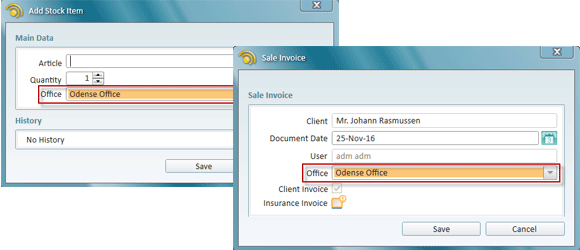 Scheduler is updated with customisable Activity Types
Your entry of tasks can now be tailored to provide an excellent overview and speed up your workflow by customising various Activity Types.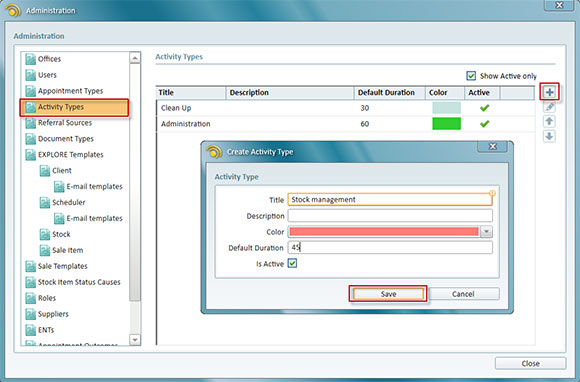 Change any parameter for an activity
Predefine and customise your activity types to suit your needs, for example by defining a yellow colour for administrative tasks and determining the default duration of this activity.
Since all the parameters can be edited when you create a predefined activity, you can easily change for example the duration of a task, if you know you need more or less time to complete the task.
Speed up managing your calendar
Creating activity types for your most common tasks will give you a quick overview and make it a lot easier to manage your calendar and set up new tasks and appointments.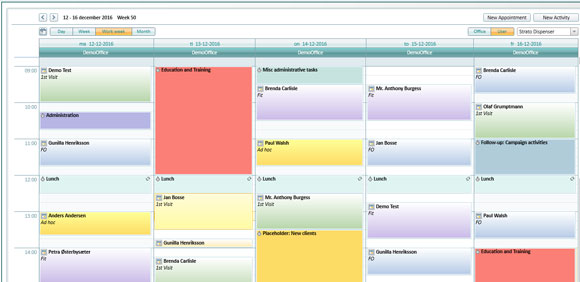 Optimise your workflows based on your Activity Type statistics
When used consistently you will gain great insights into your clinic workflows and the amount of time spent on various tasks. If needed, you can export the data for further benchmarking and number crunching.
Get the full overview of the Strato 1.10 release
You can read more about the changes and updates in the new Strato 1.10 in the What's New document.
When is the release?
Strato will be updated on December 13th at 20:00 GMT+1 (Denmark) – 19:00 GMT (UK). Downtime is expected to be a maximum of 6 hours.
When logging into strato on December 14th users will automatically be prompted to update their Strato installation.
Please contact Strato Support, if you have any questions.